Custom Search

Neurosurgery Procedures
About neurosurgery procedures: Some treatments for nervous system diseases include surgery, most of which are performed by a neurosurgeon (also known as a brain surgeon). There are hundreds of different types of neurosurgery procedures ranging from the minor and simple to quite extensive and complicated. This page has links to explanations of some of the common types of surgical procedures with information about what they are and what they are used for. Some may include very specific surgeries while others may be a general term for a type of procedure that may be used in many treatments.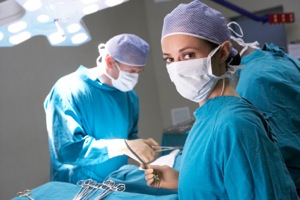 ---
Examples of Neurosurgery Procedures
---
Return to the top of the Neurosurgery Procedures page.

Return to the Nervous System Diseases home page.



---
Important Note:
This site is not intended to offer medical advice. Every patient is different, and only your personal physician can help to counsel you about what is best for your situation. What we offer is general reference information about various disorders and treatments for your education.